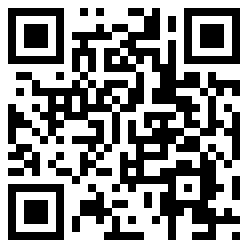 Everywhere you look, smartphones have become more than just a communication device. They are an accessory we can't live without.
At Spring Media USA, utilizing the latest technology is one of our favorite hobbies! We want to make sure that we are utilizing the latest and greatest tools in the marketplace, both for clients and ourselves.
One fun way we're utilizing technology  is with the use of QR Codes. Notice below a barcode arranged in a square pattern. Each QR code is embedded with data that will take your smartphone on a journey! A QR code might contain a coupon, information about products, or it might even link to a website. QR codes are a quick and easy source of information for consumers. And its fun to whip out your smartphone and scan an item when you are out and about shopping! You will impress your friends with your technology savvy.
So how do you read a QR code? Depending on the type of smartphone you have, you'll need to download a free app called a code reader. We've tried RedLaser and QRReader, but there are many that work well. Once you've downloaded a code reading app, just scan the QR code using your camera and watch the magic happen! Who knew technology could be so much fun?