When you work in the marketing industry, it's important to keep up with the latest visual trends, track the most cutting-edge internet technology, and be aware of what people are creating in the global design community. Listed below are five sites that have become part of my weekly web routine and are great communicative design resources.
CLICK ON THE MONITOR TO VISIT EACH SITE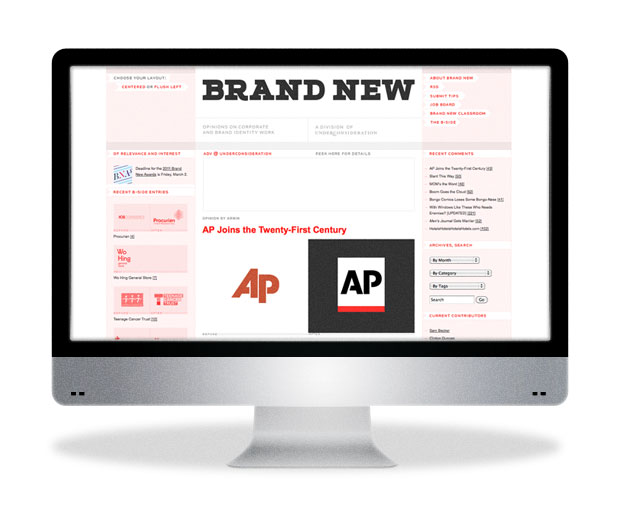 Brand New
Brand New is a division of UnderConsideration, and it happens to be our most popular division of all the divisions. Its sole purpose is to chronicle and provide opinions on corporate and brand identity work, focusing mostly on identity design and a modest amount of packaging. We cover redesigns and new designs. Nothing more, nothing less, what you see is what you get. – from Brand New
Brand New has become the premier internet spot to see and discuss what's happening in the world of corporate branding. The home page focuses mainly on large and global businesses, but make sure to check out the b-sides for some smaller company rebrands.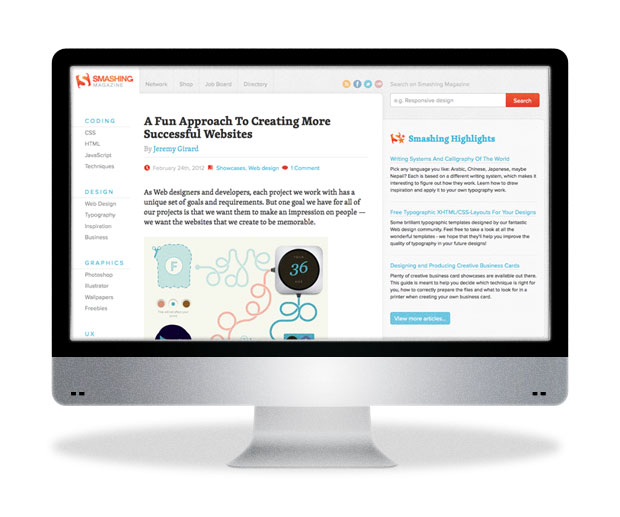 Smashing Magazine
Founded in September 2006, Smashing Magazine delivers useful and innovative information to Web designers and developers. Our aim is to inform our readers about the latest trends and techniques in Web development. We try to persuade you not with the quantity but with the quality of the information we present. Smashing Magazine is and always has been independent. – from Smashing Magazine
The best Smashing Magazine articles are not "How-to's" or tutorials, but conversations about new developments in web design and how it will impact the future of the net.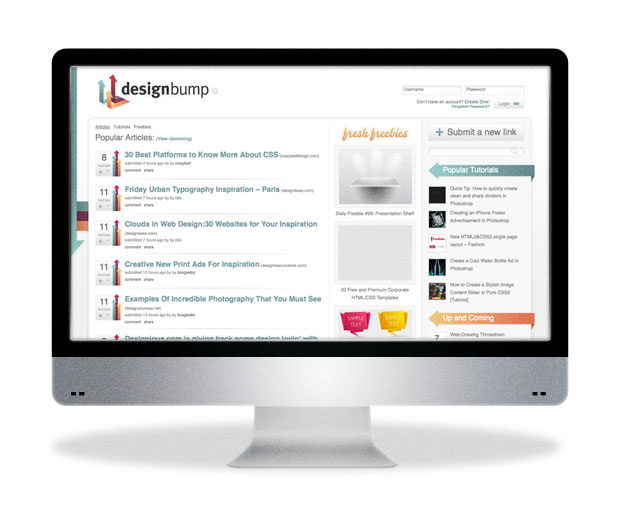 Design Bump
The "Digg" of the design world, Design Bump is constantly being updated with new content by aggregating submitted links. These articles can be hit or miss, but the best usually rises to the top because of their user ranking system.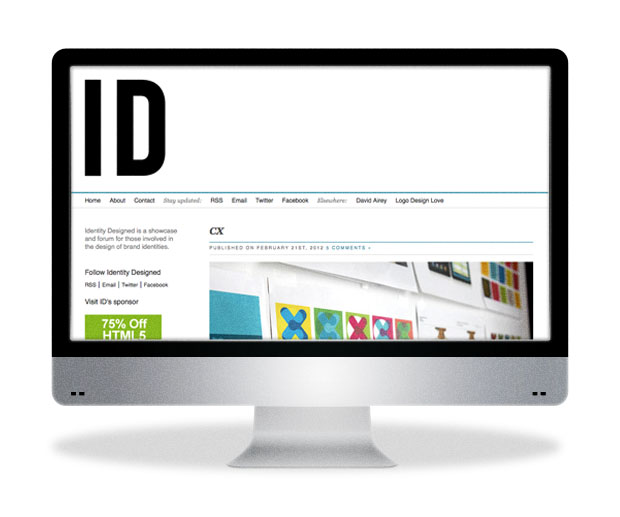 Identity Designed
Identity Designed features projects from around the world of brand identity design. – from Identity Designed
Identity Designed is a great resource for keeping up with the latest company branding on a global scale. It focuses not just on the logo, but on all the collateral and usage that goes into making an entire brand.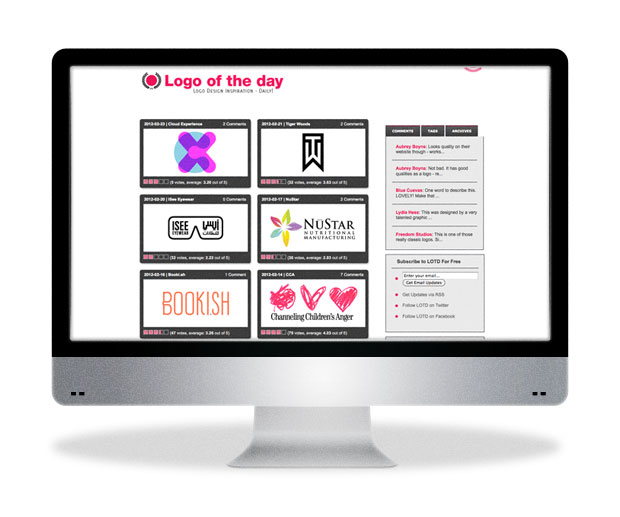 Logo of the Day
Logo Of The Day is a high-profile logo design award scheme that rewards the best professional logos and trademarks designed throughout the world. – from Logo of the Day
A really creative logo is always inspiring. As a designer, it gives you creative energy to work harder to create something even better.
Our "self-education" is never ending. At SPRING,  we are always reading and learning about the latest in print, web design, marketing and social media so that we can better serve our clients in this ever-evolving business landscape.